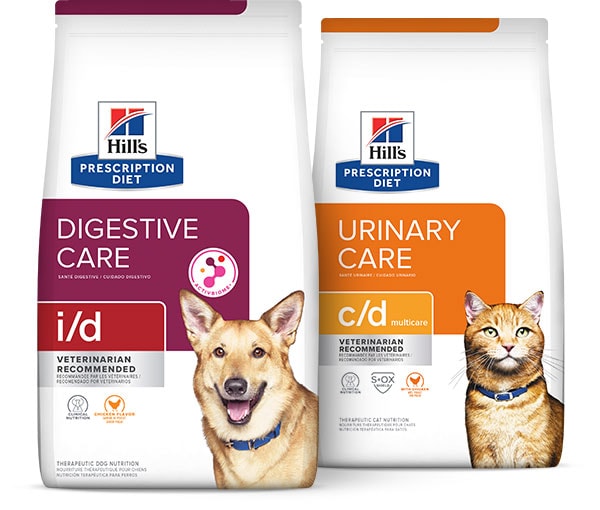 We're creating more ways to support you and your recommendations
Redesigned Packaging

Our new bags feature easy-to-explain benefits

Hill's Quick Reco

This tool offers quick, personalized nutrition plans

Our Best Taste Technology

With taste pets love, you can recommend with confidence

Advertising to Pet Parents

We're encouraging pet parents to come talk to you
See what's new with your patient's food
Some Prescription Diet foods have optimized ingredients and kibble shape for great taste. Search now to see what's changing. Some formula changes may require transition feeding.
For more information please reference the Product Change Guide.
Frequently asked questions
Change often comes with questions, so here are some ways to address pet parent concerns:
Hill's is hard at work to make veterinarians' nutrition conversations with clients easier. These changes are intended to make it simpler for veterinarians to recommend and will help clients more easily understand and follow Prescription Diet recommendations.

The packaging changes are intended to help veterinarians with their recommendation of a specific Prescription Diet food and to help pet parents understand the nutrition and benefits of that food. These changes are designed to help make nutritional conversations easier.

Every detail of our packaging, from the overall design to product claims, was carefully evaluated to ensure it clearly and professionally communicates and reinforces how our product will help transform lives. We have redesigned our packaging to clearly communicate the information pet parents are looking for, including how the product helps and how it works , showing actual kibble size, and calling out the key nutritional benefits of each food.
Resources
Email, download or print these resources to help with your conversation and encourage pet parent follow-through.
Additional info for pet parents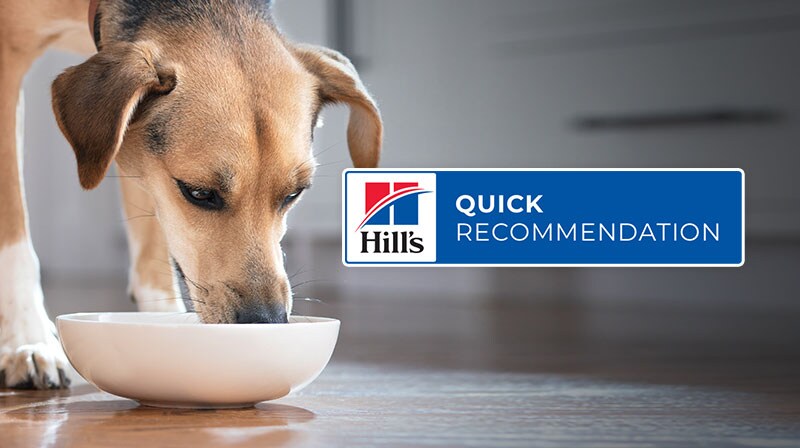 Customize your patient's plan with

Hill's Quick Reco
Hill's Quick Reco makes it easy to create a feeding plan for your patient during their appointment and communicate to pet parents the importance of feeding the right food.
Benefits beyond better nutrition
Help your patients get the nutrition they need, plus get discounts for your clinic's staff.